Energimærker.dk
Energimærker.dk is used on a daily basis by hundreds of Danish dealers when showroom vehicles are to have statutory energy labels.


Knowledge for car buyers
When Danish customers want to buy a new car, it's important that they know what they are dealing with. Therefore, all showroom vehicles have to have energy labels which, among other things, show how energy-efficient the model is, and thus how much has to be paid in green ownership tax, for instance.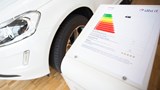 Correct data directly from the factory
In order to make it as simple as possible for all dealers to download and print the energy labels, we automatically collect data from the large manufacturers. This means that the information is always correct and reflects the exact equipment and options on the specific car.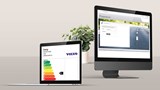 Do you want access to Energimærker.dk?
Reach out to your importer. They can help you get started.