Standardpriser.dk
Standardpriser.dk has been developed to help Danish car importers calculate prices for new vehicles and options for the Danish market. The system is also an important tool for the Danish authorities.


A higher standard
All the major car importers in Denmark now use Standardpriser.dk to calculate prices and exchange data with the vehicle register run by the Danish Customs and Tax Administration (DMR). This is because we collect data from the big manufacturers ourselves, and we have made it simple to minimize the manual tasks when calculating prices. The streamlined process and the many integration options are also a way to raise the standard of data across the entire vehicle industry.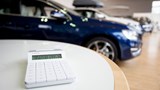 Makes co-operation in the industry easier
When new prices have been created and sent to the Danish Customs and Tax Administration, we help make them available to all relevant stakeholders – dealers, authorities, and partners. In this way, Standardpriser.dk is helping to ensure a resilient process and a unified standard across the industry.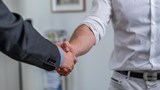 Do you want to join us?
You can also access the site if you are an official vehicle importer. Reach out to us if you need our help to get started.